Updated on August 12, 2021
Patriotic Bicycle Wheel Wreath. Grab some pretty florals and a metal wheel wreath from Dollar Tree to make this patriotic decor.
Memorial Day, 4th of July, and Labor Day call for patriotic decor. I don't usually do much inside, but I do like to decorate the porch for these holidays. And if you have been around the blog much you know I love to make holiday wreaths.
Today, I am going to show you how to make a pretty bicycle wheel wreath using supplies I purchased from Dollar Tree.
Supplies:
How to Make a Patriotic Bicycle Wheel Wreath
Start by cutting the flower stems apart. Leave about 5 – 6″ of the stem to attach the flowers to the wreath with floral wire.
Cut a piece of floral wire and attach it to the outside of the bicycle wheel. Place a flower on the wreath, and wrap around it and the wreath several times with the wire. Then, continue with the next flower.
To start the wreath, I created a base of carnations in a red, white, and blue pattern.
For the other types of flowers, I snipped the stems off close to the base of the flower and hot glued them onto the wreath.
I used more floral wire to attach a mini flag to the wreath. Lastly, I looped some ribbon around the top of the wreath and tied it in a bow.
RELATED: More Patriotic Crafts
This wreath is easy to put together and looks so pretty on the door! Plus it only cost $7 to make (not including the floral wire and hot glue)!
Creative Crafts – Patriotic Crafts Edition
This craft is part of Creative Crafts Easter Kid's Edition. Creative Crafts is a series hosted by Me and My INKlings, Creatively Beth, and Bella Crafts Publishing. Some of your favorite crafters come together to create crafts around a specific theme! Be sure to check the hosts' blogs all week for more patriotic craft ideas.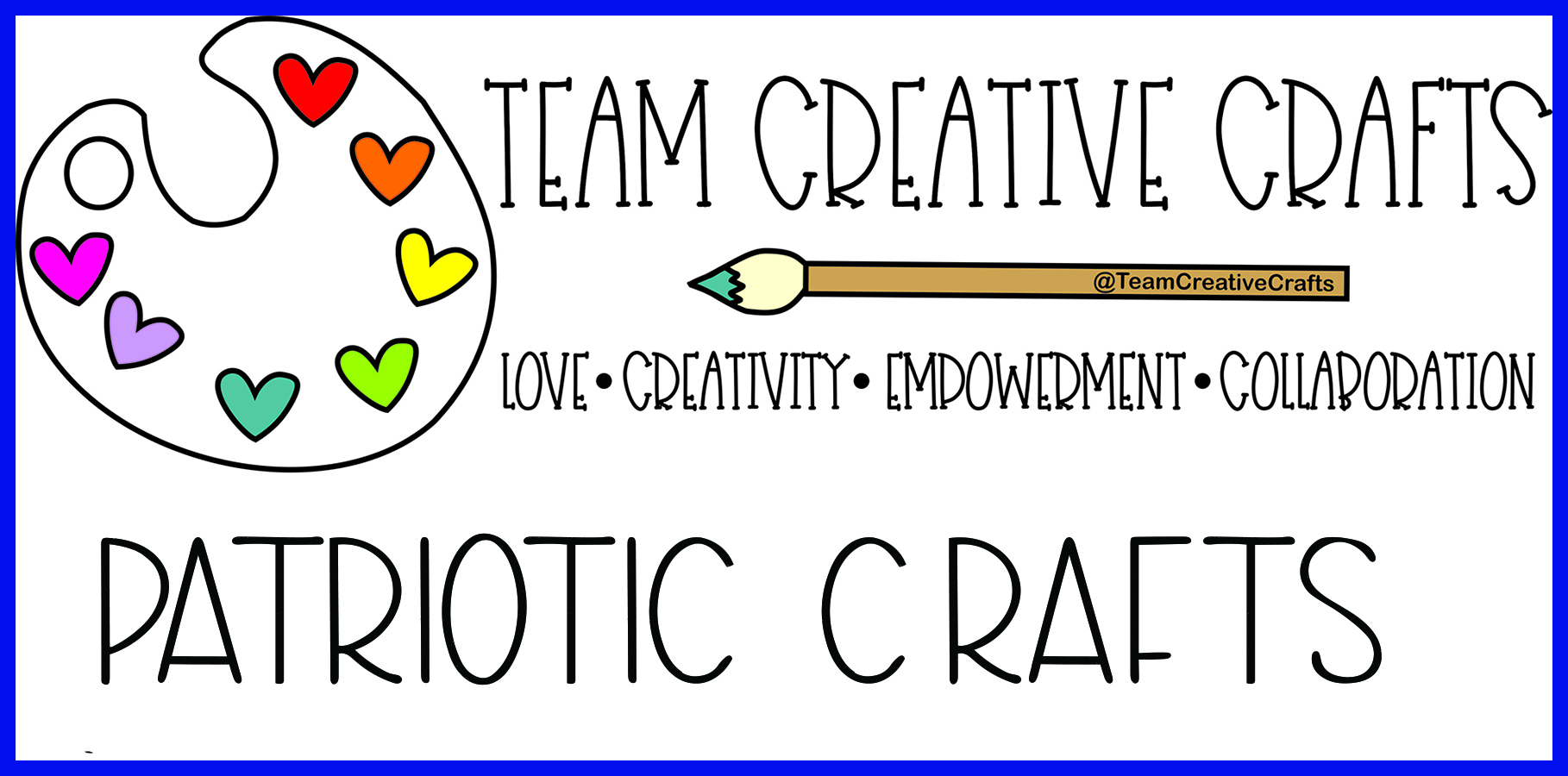 You may also like: